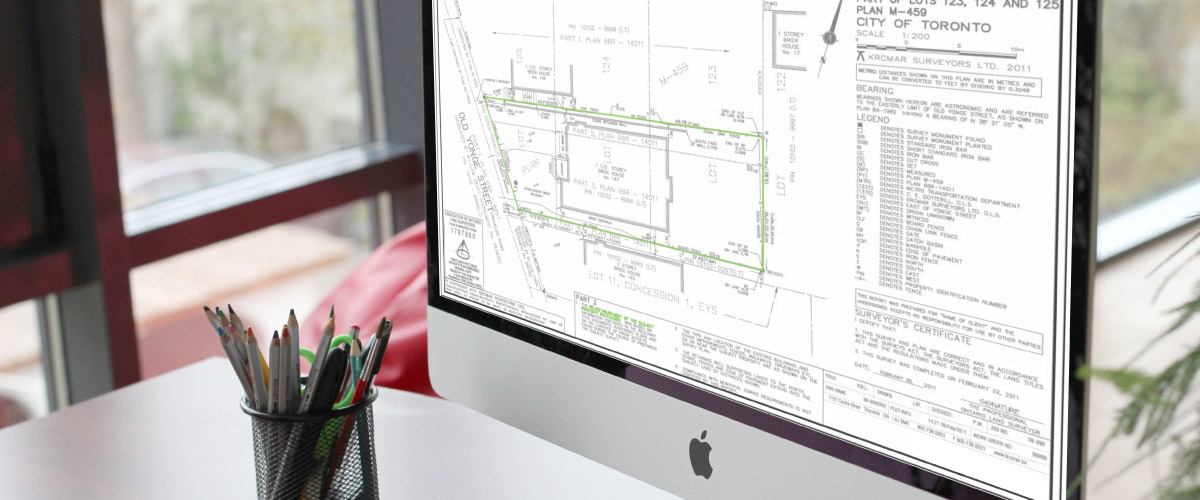 Find your survey plan by searching Ontario's largest database of existing plans.
---
Existing survey plans offer a viable alternative, in some cases, to getting a new survey of your property done, and at a fraction of the cost. Some situations where an existing survey may suffice include:
Buying a house
Selling a house
Resolving a boundary dispute
Building something new on your property.
Protect Your Boundaries curates and hosts the largest database of existing survey plans for residential and commercial properties in Ontario. The database of over 2 million plans includes private surveys (usually commissioned by homeowners) as well as public surveys from the Registry Office.
Start your search by entering your address and we'll show you what we have. We'll also teach you the difference between the different types of survey, so you can be sure you're getting the right one for the job at hand. Of course, our staff are always available to take your call or email if you're unsure and would like to speak to us.