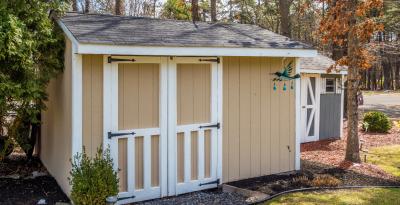 A storage shed is a great way to keep things organized. It is also a good place to store tools and equipment. Read our guide
According to Toronto's Building Permit Guide, accessory structures, such as sheds, require a permit if the structure is greater than 10 meters squared or 100 square feet. (Find more information here www.toronto.ca/building-permit-required. If a building permit is not required, compliance with your municipality zoning bylaw is required.
In Toronto, the general requirement for a setback is ...