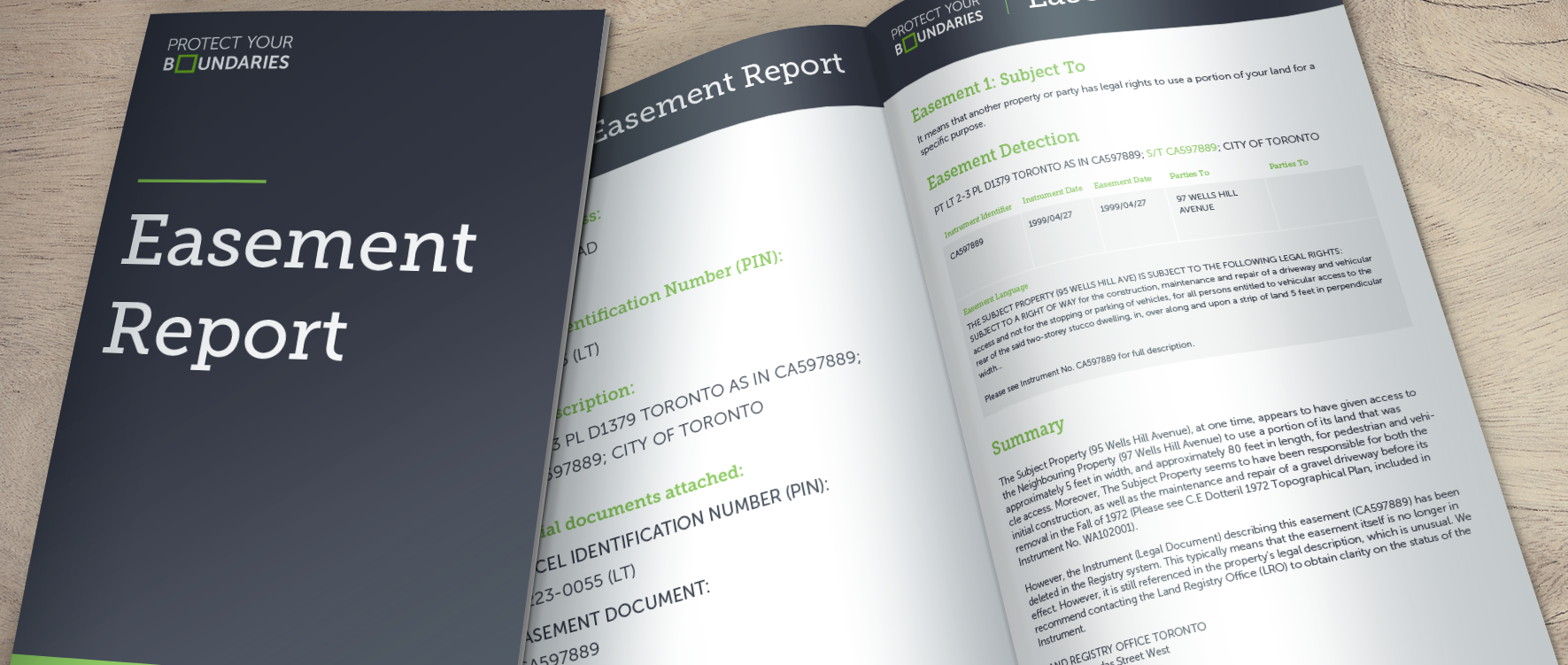 Our comprehensive expert analysis and explanation of easements on this property.
---
Easements are the legal right to use a portion of another property. Your property may be subject to rights and restrictions benefitting other properties and/or parties, and have access rights over one or more neighbouring properties. What does this mean?
Get the BoundaryWise Easement Report to fully understand the nature of any easement that affect your property. The Easement Report includes
the property's Parcel Register
original easement Instruments on title
plain English description and interpretation of easements.
Most reports are completed within 1 business day however occasionally require 2-3 business days if more complex.