The development next door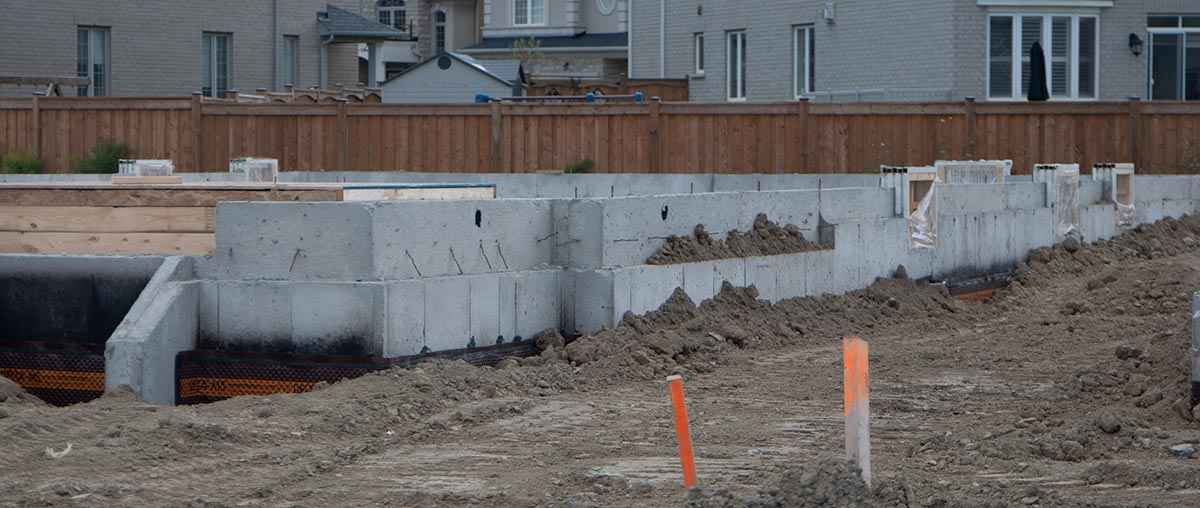 The news spreads quickly: a proposed condominium development or subdivision is coming to your neighbourhood. After investigating, you find out it will be located next to your home. Here's what you need to know when there are plans for a major development next door:
In the City of Toronto, the developer must first receive approval of a draft plan of condominium or draft plan of subdivision. If the proposal complies with the requirements that have already been established by the city as part of the Official Plan and comprehensive site zoning, then the technical review will proceed. It is an open process and you can get information on the planned condo from the city. You can also provide your input for staff consideration. Note that some condominiums projects, such as apartment building conversions and common elements (freehold) condominiums do require mandatory public meetings.
For most high-rise projects, however, approval is predicated on major changes to the zoning by-law (and/or official plan) being approved. These are requested by the site owner in order to increase building height, site density, parking, etc. With subdivisions the developer may request smaller lot sizes. Their request will be accompanied by a prominent sign posted at the proposed construction site and, as a neighbour, you will receive notice of the hearing and have the right to attend and comment by letter or orally. This is your opportunity to voice concerns or opposition to the project. Before you do so, get a copy of the developer's survey, topographic and site plans for information about what they are planning. Municipal planners also review these plans to determine the community impact of the proposed development.
Less impactful changes to zoning may only need approval from the local Committee of Adjustment, which is also open to your input as a neighbour. Any decision the committee renders can be appealed to the Ontario Municipal Board.
Conversion to Absolute Title
There is another approval process that often takes place in advance of development proceeding. Ontario law requires that the land underlying a condominium or subdivision be registered as Land Titles Absolute. Most land in older areas of the GTA has only been administratively converted to qualified land titles and consequently must go through a formal application process, which requires notification of adjacent landowners. As part of the process, a Plan of Survey is prepared and circulated to anyone with a shared boundary or other interest in the developer's land. The plan shows the boundaries and constituent title issues for that property.
It is incumbent on you to carefully examine the survey plan and make sure that the boundary accords with your understanding of its proper location. If you don't have a survey plan of your property, we recommend you obtain one – either an existing survey plan that is still applicable or a new survey plan. You can also ask the developer to mark out the boundary on the ground so you can see its precise location. If you object to the location of the boundary or feel you have a claim over the land, you have a limited amount of time to make an objection. If you have any doubts, consult a licensed surveyor, who can review the survey plan(s) and advise you of any potential boundary issues, such as encroachments or conflicting evidence of the boundary location.
Monitor the development's progress
As construction proceeds there are a few issues you need to watch. Grading should be done according to the approved site plan. Fences, curbs and driveways that are removed or damaged should be restored with proper consideration for your property borders. If there is an underground parking garage, you may need to enter into a "tie-back" agreement with the developer regarding proper support of your soil and structures. Your Ontario Land Surveyor can help with these issues, including the location of the final boundary fence.
Most condominium developers are not adversarial – they want their project to contribute to and enhance the surrounding neighbourhood. They will have reviewed the planning constraints as part of their due diligence to determine if the project is feasible. Further, condo developers usually meet with community leaders to review plans, listen to concerns or objections, and consider alternatives before pursuing official approval. Getting informed and getting involved is the best way to contribute to the process and achieve the best outcome for your community.