Building a deck, shed or other structure on your property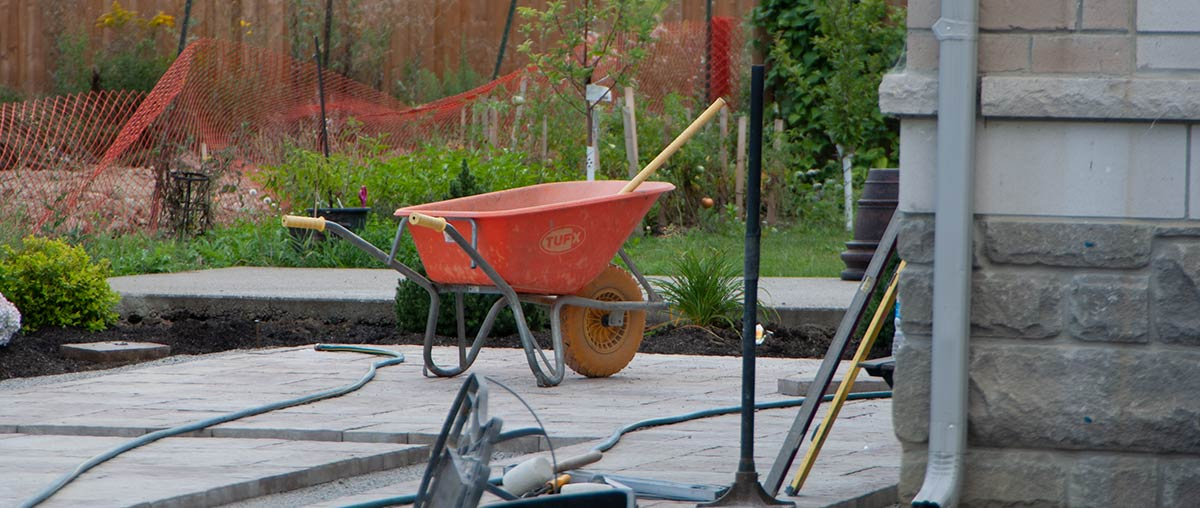 When planning any kind of exterior renovation or construction, make sure your first step is a call to your municipal building department.
---
Years ago, it was common for people to build garden sheds and small structures on their property without first obtaining a building permit from their local municipality. Today, new buildings and structures – including additions, workshops, decks, garages, pools and even driveway widenings – are common property improvements that require a building permit.
Even a do-it-yourself children's playhouse/treehouse or utility shed could be subject to a building inspection and the risk of a stop-work order that may require you to remove the structure and pay a fine that can be many times the cost of a permit.
Without proper planning and permits, you could be creating a "boundary time bomb" – a hidden boundary issue that may affect you, your neighbour, or future owners of the properties at some point down the road.
So before you get started, check with your local municipality's building department to learn their requirements.
How does a survey plan help?
Survey plans are one of the essential tools for a successful exterior building project.
Municipal building departments often require you to submit an accurate design plan that shows both your precise property dimensions and the required zoning setback distances from the boundary to whatever you are building. A survey plan of the property will help you provide this information and can be included with your submission to the building department to better facilitate your application. Depending on your circumstances, an existing survey plan may suffice or you may need a new survey (with or without topographic information).
When do I use the Committee of Adjustment?
If your site layout design cannot be adjusted to comply with the zoning by-law requirements, you have the option of applying to your local Committee of Adjustment to overcome slight deficiencies, known as minor variances, and have the proposed building locations legally allowed.
How do I get a new survey of my property?
Consulting a licensed Ontario Land Surveyor can save time, money and grief when creating the design plan for your new building or structure, especially for situations with complex zoning and building permit compliance issues. A surveyor can answer your questions, resolve issues before they become a problem and prepare an accurate survey plan for the building permit submission.
For example, a surveyor can calculate the area of the lot, calculate how large a portion of your land can be used for a proposed pool or determine the precise slope of a proposed garage driveway to ensure it is in compliance with local regulations. Many backyard projects, such as building a deck, may require a plan to show tree locations and trunk diameters in the design. (It may be necessary to engage an arborist to remove a tree, if necessary). It may also be necessary to show proposed grading around any structure you erect, to ensure that storm water drainage will not affect neighbouring properties. Protect Your Boundaries' Professional Services can help in all these situations.
Can I use an existing older survey plan?
Existing survey plans are copies of surveys that were done at some point in the past. Protect Your Boundaries has the largest database of these plans available for purchase. The advantage of using an existing survey plan is that it is far less expensive than having a new survey done on your property. However, before you go in that direction be sure to contact your municipal building department to find out what their requirements are for your specific type of construction project.
What happens after my construction is completed?
After the construction work has been completed, the building inspector may require another property survey to confirm that you meet all the zoning setback requirements. This may also include providing a grading certificate to prove that the as-built grades match the design plan.
Our Best Advice
When planning any kind of exterior construction project, however small, consult with your municipal building department to find out exactly what process and documents you will have to follow and submit to get it right the first time.