(M) - Measure Between Corners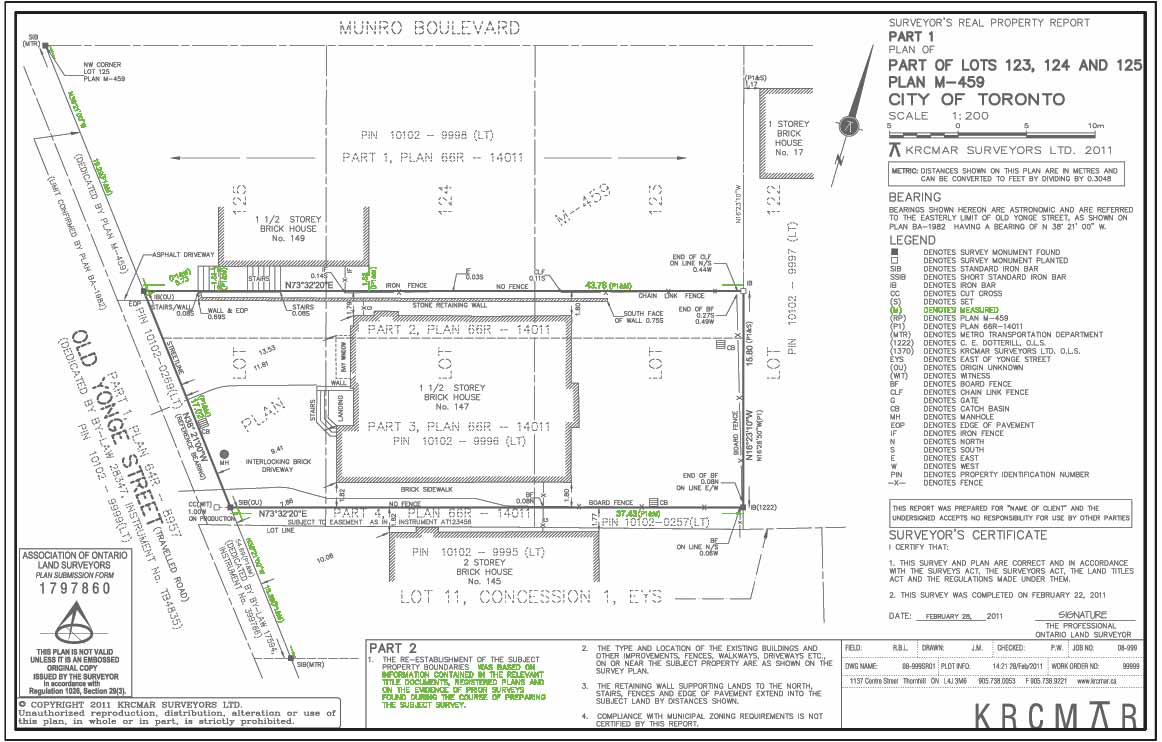 Description
A term used in the method of boundary re-establishment; in the case of a ""measured"" line, the surveyor physically measures the distance/bearing between two found survey monuments (or other identifiable points). The designation ""M"" on a plan indicates that the distance the surveyor ""measured"" conforms with a distance previously shown on an older plan or in a deed. Used in conjunction with the ""set"" method, measuring provides a ""check and balance"" to confirm a surveyor's findings. Where a point has been set from a known location there is usually a confirming measurement made to third point. This is in accordance with Generally Accepted Survey Principles. Surveys must demonstrate the method used in establishing boundaries. Where evidence of a boundary or corner has been located on the property during a survey the distances and bearings are verified in comparison to previously known dimensions confirming existing information about the boundaries and verifying the surveyors retracement method.
Purpose
Indicates a distance and/or bearing (direction) that has been physically measured between two identifiable points. Opposite from when "set" method is used.
Why is this important?
Supports the method of how the surveyed property line was checked or re-established by the surveyor.